Exceeding Expectations When Delay is Inevitable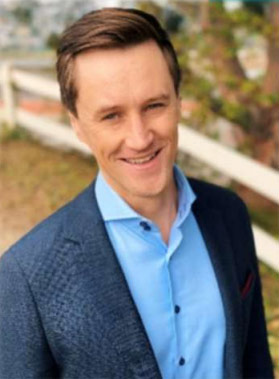 By Eric Mitchell, Eliant's VP, Innovation and Bob Mirman, CEO
In October 2020, I decided my home was due for an update. Like many working from home for so many months, I had finally grown tired of staring at old carpet and the same décor I have had for 10 years. I excitedly placed a large online order from a home renovation website and was eager for the boxes to begin arriving at my door a few weeks later.
I was floored after receiving an email from the renovation company that I now had a new delivery date… April, 2021. Maybe I'm lucky it did not say 2022…
The initial excitement of my renovation quickly faded as the reality of additional delays and random, uncoordinated project completion dates set in.
It turns out that I am far from being alone in this predicament.
It is no secret that supply chain issues are affecting homebuilders and homeowners in unprecedented ways. Coupled with trade labor and personnel shortages, along with COVID restrictions and safety protocols, homebuilders' customer service departments are being stretched thin.
Not surprisingly, 200,000 homeowner evaluations submitted by our builder clients' customers in 2020 consistently confirmed these trends. During July-December 2020, we saw a 132% increase in the usage of the word "delay" in homeowners' comments compared to the same period in 2019.
Bottom Line: While delays in products and materials are often uncontrollable, it is important to remember that homebuyers' satisfaction is guided as much by their expectations as by your ability to perform. YOU control the promises you make. YOU set the expectations. Therefore, YOU control your customers' perceptions.
Eliant's golden rule about setting customer expectations is "Only make promises you intend to BEAT." If your new reality is that post-closing punch list items are taking up to 45 days to complete, you should proactively promise completion "in no more than 60 days." Customers will accept this.
In addition, do not delay in announcing a potential delay in home delivery. Sales associates should explain this possibility after contract signing and then continuously communicate the status of the planned delivery schedule. Design consultants and construction managers should reinforce this expectation. Immediate transparency is paramount.
Thankfully, there are so many incredible heroes making the management of customers' expectations a top priority. Despite the continuing delays and restrictions on face-to-face communication, our field representatives frequently turn ordinary interactions into extraordinary experiences, as demonstrated in the thousands of survey comments we witness every day:
"He has been taking care of my house like it was his own. There were times that I was forgetting some repairs and he was the one reminding me of it. I am sure he has a lot of houses to take care and always made me feel special. Thank you Haissam!"
"We are overall happy with how the sales team kept us frequently updated and reminded us about the possibility of a late move-in due to delayed shipments during this crazy time. Thankfully, we were only a few weeks late."
"Diana consistently & immediately gave us the truth, even when it was disappointing news about our changed move-in date. She earned our trust."
Proactively managing your customers' expectations is an integral element in delivering an extraordinary customer experience.
And the good news is that my home renovation items arrived in January, exceeding my expectations.