Eliant President Serves up Inspiration at Women's Leadership Breakfast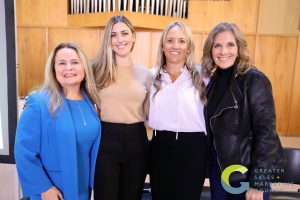 The Greater Sales & Marketing Council, one of BIA Southern California's longest running organizations, rounded up three influential leaders for its Annual Women in Leadership Breakfast, held at Whittier College Chapel in November. Eliant President Fernanda Luick was invited as a panelist, alongside Brooke Doi from Shea Homes and Lindsay Hezmalhalch of WHA.
The event – which was a full house – ranked as "one of the best" from attendees. Fresh-brewed coffee and inspirational discussions were flowing all morning, as Lisa Parrish from Team PMP led an intimate discussion with each panelist, highlighting their professional journeys. Fernanda shared her personal story, along with invaluable advice and tips for future career growth.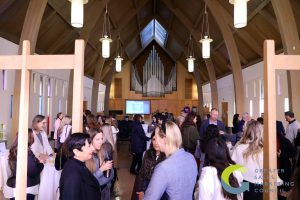 While the three women had very different stories, they shared one common theme: emphasizing the importance of equal leadership opportunities for both men and women. Fernanda was honored to represent Eliant and contribute to such a critical conversation.
Eliant has been a member of BIA SC and GSMC for many years and prides itself on having many members of the company participate in events. The Annual Leadership breakfast was no exception, with many Eliant team members in attendance to support Fernanda and the other panelists, network with industry peers and enjoy delicious bites.
The Eliant team looks forward to the next Leadership Breakfast this fall.